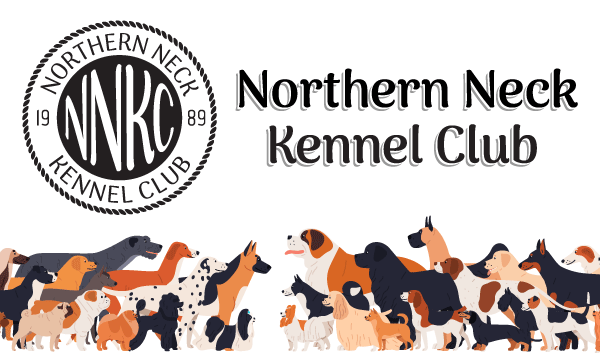 The Northern Neck Kennel Club
The Northern Neck Kennel Club of Virginia (NNKC) is an AKC-sanctioned non-profit kennel club based in the counties of Lancaster, Northumberland, Richmond and Westmoreland. The major focus of NNKC is to encourage and promote responsible ownership for all dogs through obedience classes, educational seminars and community-based programs designed to expand public awareness of proper dog care and best practices.
The Annual Meeting is held in July. NNKC is actively seeking new members and volunteers to help with our programs.
Information about classes and registration is posted below and under Dog Training Classes.
In conjunction with the Greater Fredericksburg Kennel Club and the Charlottesville Albemarle Kennel Club, NNKC sponsors a popular 5-day AKC all-breed Dog Show. This show, known as the Celebrate Virginia Cluster, will be held in August 2023 at The Meadow in Doswell, Virginia. With more than 5,000 entries, this is a marvelous opportunity to enjoy your favorite breed in action.
UPCOMING DOG SHOWS AUGUST 2023
Celebrate Virginia Cluster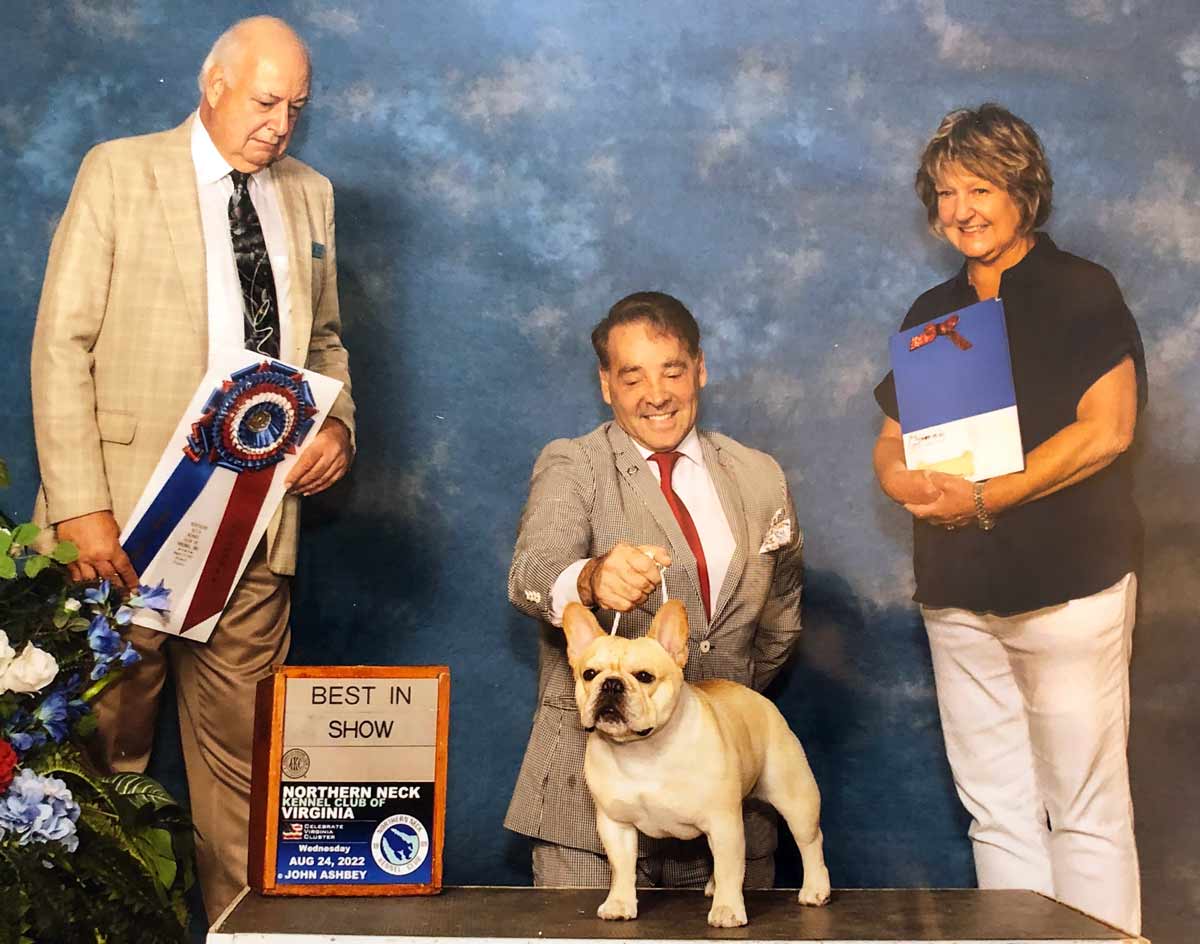 WHO:
Northern Neck Kennel Club of Virginia, Inc.
August 23 & 24, 2023
Greater Fredericksburg Kennel Club, Inc.
August 25 & 26, 2023
Charlottesville-Albemarle Kennel Club, Inc.
August 29, 2023
LOCATION:
The Meadow Event Park
13191 Dawn Blvd., Doswell, VA 23047
meadoweventpark.com
SUPERINTENDENT:
MB-F, Inc.
Phone 336-379-9352
infodog.com
PO Box 21107, Greensboro, NC 27420
DIRECTIONS:
From 1-95, take Exit 98 (Doswell) and travel 1 ½ mile east on State Route 30. Meadow Event Park entrance is on the left. View on Google Maps
2023 Winter Dog Training Classes
Location:

Northern Neck Partners for Pets – Fricke Pavilion
790 Devils Bottom Road, Lancaster
Cost for six weeks of lessons
$50 NNKC Members
$70 Non-members
Puppy Kindergarten -
CLOSED
Tuesdays, January 10 - February 14 at 3-4 pm
Basic Obedience I -
CLOSED
Thursdays, January 12 - February 16 at 3 pm
Agility Foundation Skills Class -
CLOSED
Tuesdays, January 10 - February 14 at 11 am
Intermediate Rally Obedience Class -
CLOSED
Tuesdays, January 10 - February 14 at 1 pm